Unmasking Tourism in Venice
2020
︎︎︎
Project Website
Project Leads

Carmelo Ignaccolo
Sarah Williams
Researchers
Emily Levenson
Leo Seanger
Melody Phu
Yuke Zheng
Collaborators
Prof. Margherita Turvani, IUAV
Overview
The built environment is the main contributor to the popularity and attractiveness of tourist destinations. Throughout the last 20 years, image-focused social media marketing strategies and international flows of capital, combined with an increase in the amount of disposable income have immensely contributed to the skyrocketing popularity of some places, putting entire cities—like Venice—at an existential conundrum: can a city be both a tourist attraction and a nice place to live?
Because of the deep interaction between the physical environment and tourism, this study employs a data-driven approach to examine the spatial implications of tourism in the historic city of Venice (Italy). More specifically, this project constructs a "Tourism Index" that detects areas of tourism saturation and it analyzes the predictive power of urban form parameters (e.g. street width, landmarks, public space) to explain how tourism dynamics unfold within the built environment.
During the COVID-19 pandemic, the tourism sector has shown its volatility, unpredictability, and how a city-wide economy was reliant on this fragile sector. We hope that by enriching the spatial understanding of how tourism and physical spaces are deeply intertwined, we can build a more socio-economically resilient Venice.
Map showing how short-term rental units (Airbnb data) and restaurants (TripAdvisor data) are distributed across the historic city of Venice.
Map showing the popularity of historic landmarks using Google Maps reviews data.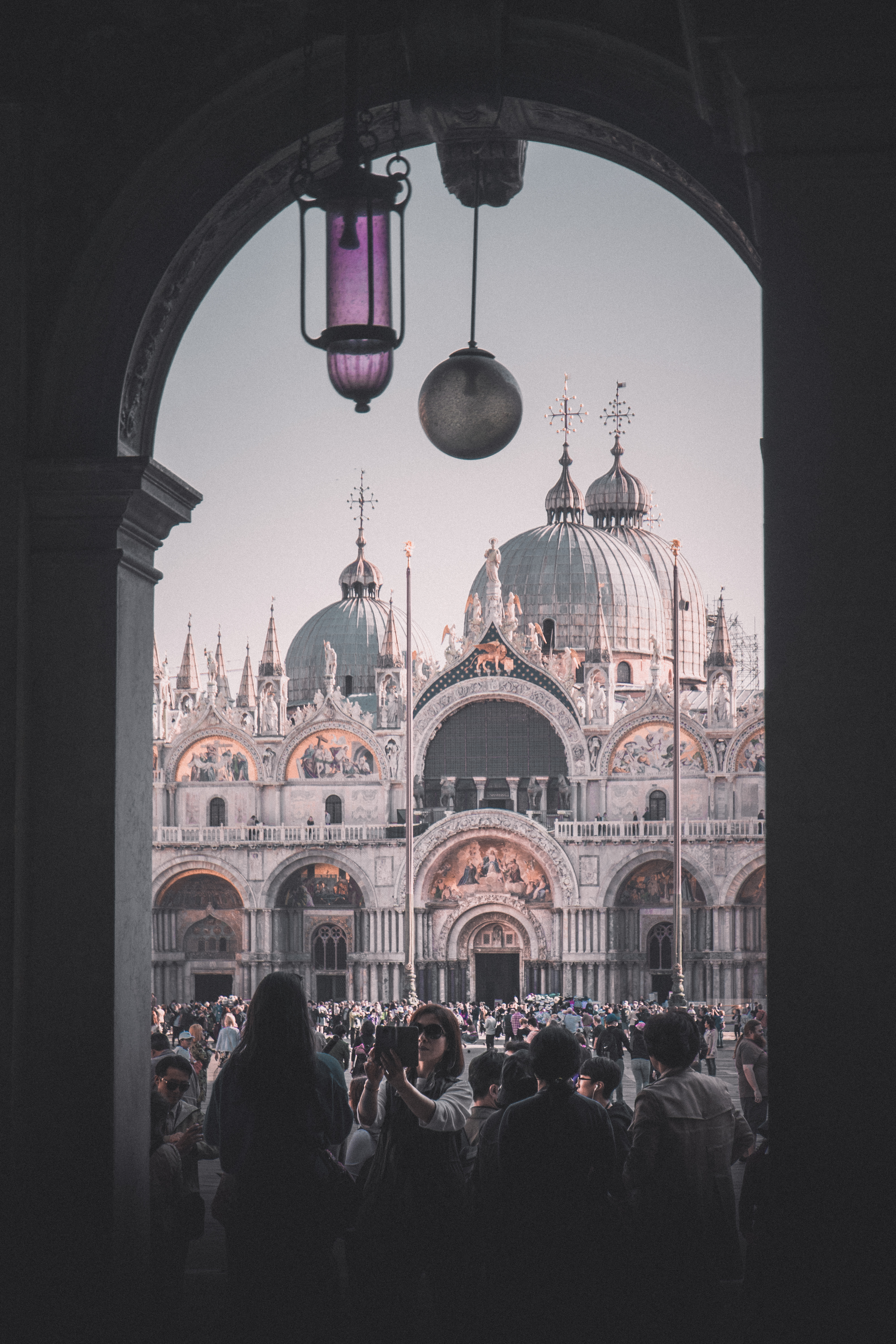 A group of tourists snaps some selfies from the ground floor of the former Palazzo Reale, at the west end of Piazza San Marco. The numerous arches of the Procuratie act as urban frames for astonishing views of San Marco Basilica | © Jiakun He, 2018