2013-2014
︎︎︎
Project Website
︎︎︎
Read Full Report
Project Leads
Sarah Williams
Alan Berger
Alexander D'Hooghe
James Wescoat
Researcher Assistants
Jonah Rogoff
Kate Goldstein
Mike Foster
Alicia Rouault
Wenfei Xu
Alexis Howland
Karuna Mehta
Collaborators
Zones Urbaines Sensibles (ZUS)
De Urbanisten
Deltares
VolkerInfra and 75B
Support from
U.S. Department of Housing and Urban Development (HUD)
Overview
Organized by the President's Hurricane Sandy Rebuilding task force, Rebuild by Design was an international competition in which teams submit proposals addressing climate resilience and flood protection in vulnerable northeast coastal regions. The competition was launched in the summer of 2013 to develop multifaceted, innovative solutions to continuing threats resulting from climate change.
Under Center for Advanced Urbanism's leadership, the Civic Data Design Lab (CDDL) partnered with a team of fellow researchers, engineers, and designers from MIT and
a group of Dutch firms that specialize in disaster resilient design. Their design proposal, "New Meadowlands," protects a unique area of approximately 30 square miles in the New York/New Jersey Metropolitan Region, simultaneously addressing issues of ecology, economy, and real estate development.
CDDL's work was focused during the research phase of the competition in which each team was asked to identify three specific sites to focus their work. Using data on social vulnerability, flooding, pollution, electricity networks among others the Meadowlands was targeted for a detailed design plan.
In June 2014, HUD Secretary Shaun Donovan announced the team as one of six winners of Rebuild by Design.
-

-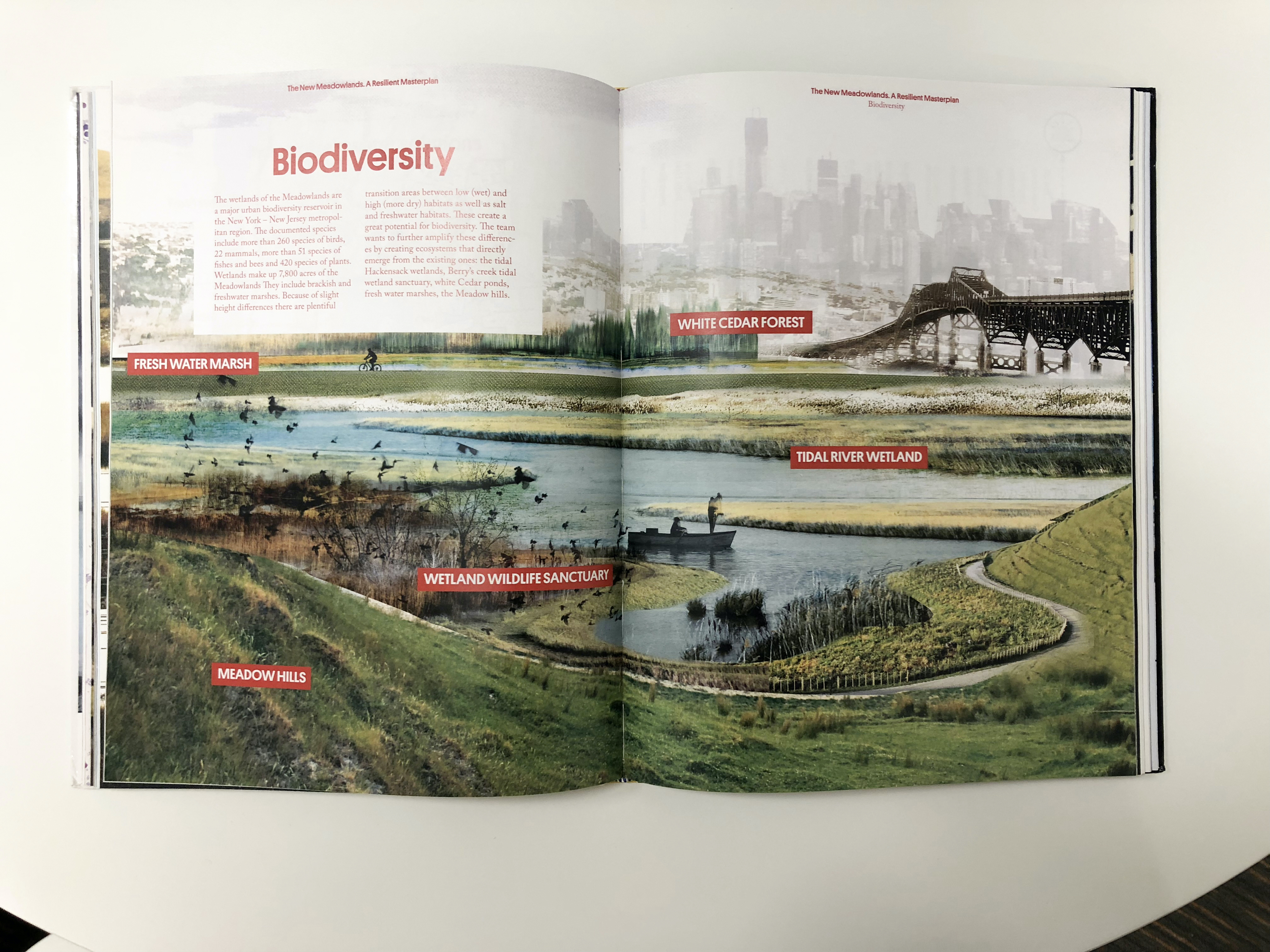 For more information on the New Meadowlands proposal,
click here
.
Publication
MIT Center for Advanced Urbanism, ZUS, De Urbanisten, Deltares, Volker Infra Design and 75B. New Meadowlands Rebuild by Design, Project book, 2014

Press
10 Design Ideas to Prepare Us for the Next Sand, NY Magazine, April 2014

How to Think Like the Dutch in a Post-Sandy Worl, NY Times, April 2014

The CNN 10: Ideas, CNN 10 Best Ideas of 2013, Dec 2013

Shaun Donovan Wants to Reinvent the Way We Do Disaster Recovery, The Atlantic Cities, Aug 9, 2013

In the Wake of Hurricane Sandy, New Design Competition Promotes Resiliency, ASLA, July 2013

The final proposals of the 10 shortlisted Rebuild by Design teams, Archinect, April 2014

The Top 10 Post-Sandy Ideas from Rebuild by Design Architect Magazine, April 2014

Five New Jersey Projects Included in Next Round of HUD's Rebuild by Design Competitio, NJ Future, November 2013

Meadowlands-area Rebuild by Design team meets with locals in Little Ferry
North Jersey News, February 2014